Casein, construction material, pigments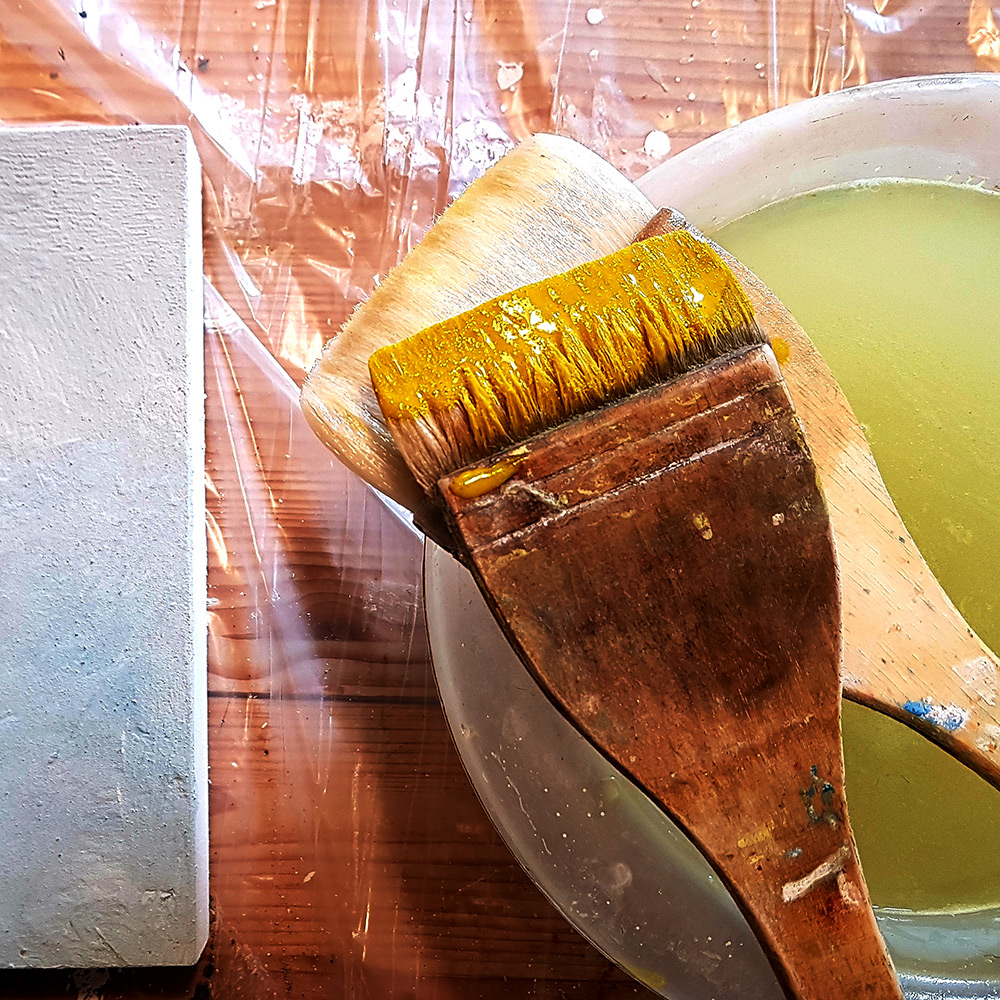 My work consists mainly of natural materials such as curd, staghorn salt, chalk, crushed stones, ash, desert sand, pigments and water. This mixture is first set for a few hours to obtain a basic environment and then applied to wooden panels layer by layer, each with long drying phases.
The overlapping of the individual applications creates a depth and multi-layered interaction that draws the viewer into the picture. The pigments reduced by chalk, leave a calming effect. A floating relationship of tension develops between color and depth, painting and viewer.