Welcome
I live and work as a freelance creative artist in Hannover, Germany. Since 2012, the focus of my work is on casein painting, beyond that I am experimenting more with acrylic mixed technique.
My art is non-objective. Playfully I begin to apply colors and shapes on canvas or wooden panels without an idea how the painting should look like in the end. After many layers, changes, reductions, lines, suddenly the painting talks to me and I understand what direction it wants to get now. In the end, I am sometimes surprised myself at what my inner self can express.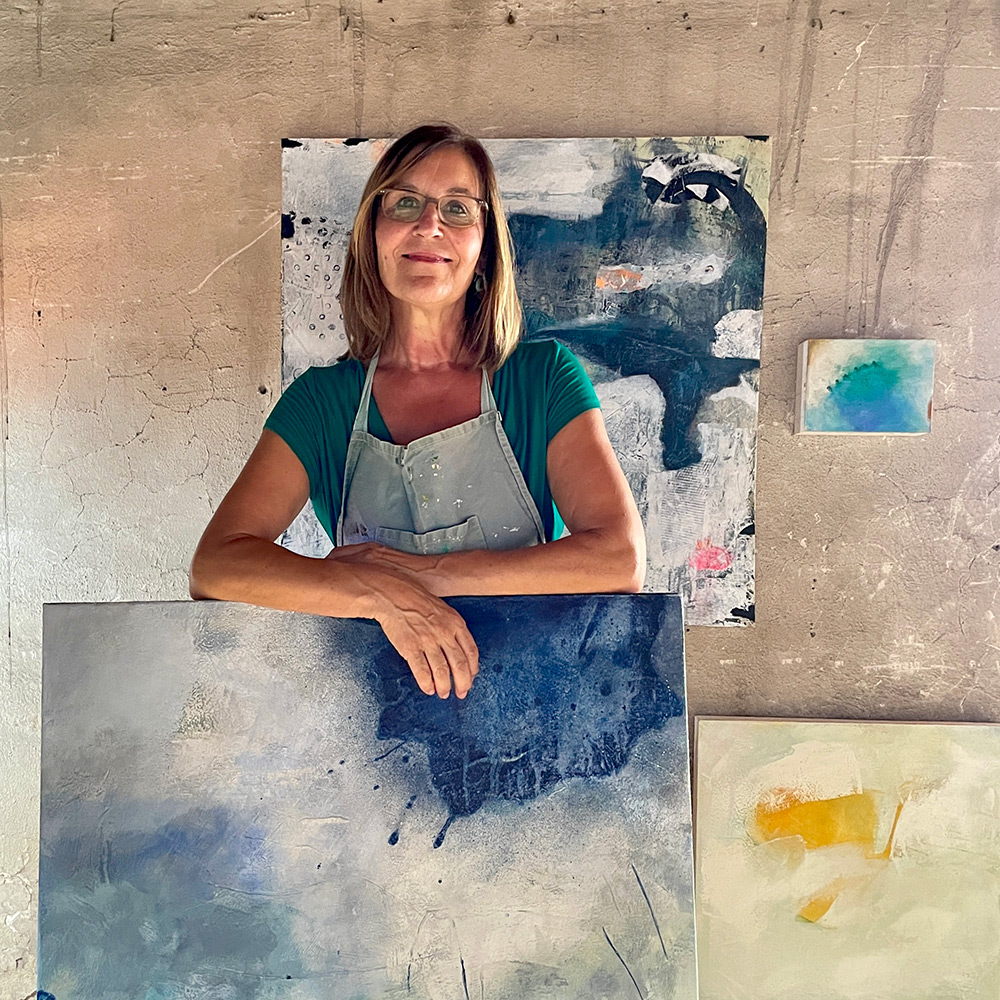 What inspires me
It is partly just little things that no longer yet go of me and stimulate, be it a rusty nail on a weathered door, washed-out house walls whose paint is chipping, the blue sky over the sea.
Impressions that I remember from daily life, nature and many trips to foreign countries.
"There is no such thing as abstract art. You always have to start with something. Afterwards you can remove all traces of the real. Then there is no more danger anyway because the idea of the thing has left an indelible mark in the meantime. It is what set the artist in motion, stimulated his ideas moved his emotions."
(Pablo Picasso)